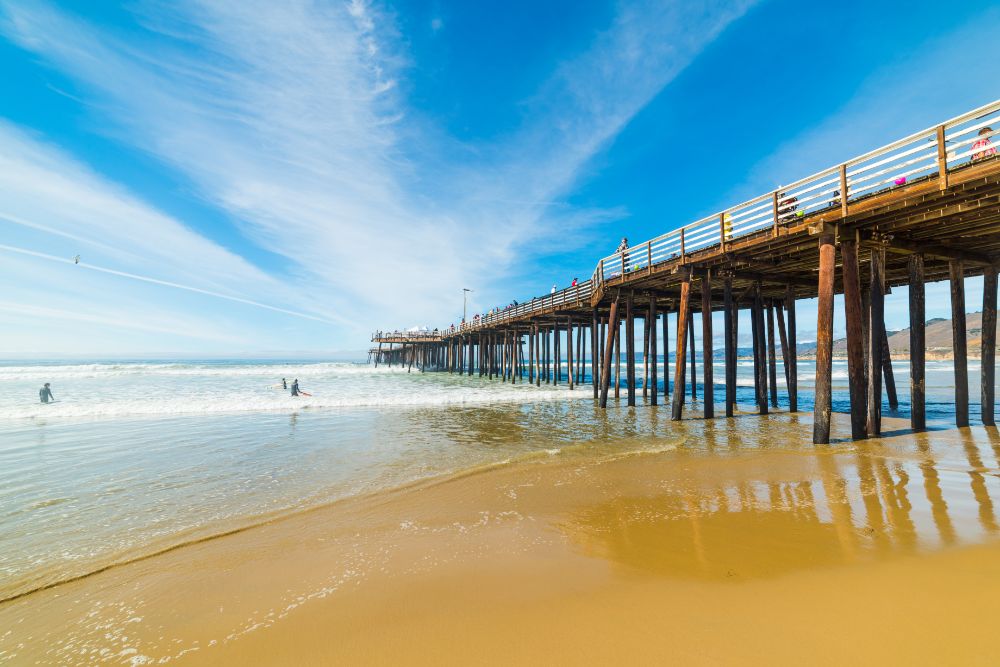 Welcome to "the" Pismo Beach, where beachfront living and vacationing meets the Pacific Ocean.
With a vibrant history and long established downtown area, here you will find an ocean paradise surrounded by nature and outdoor environments.
Just minutes from your door, hike the Pismo Preserve and then take a stroll through the renowned Monarch Butterfly Grove. A walk on the beach is just a few minutes further as the Pier Plaza welcomes you to beachfront dining, shopping, and views galore.
More on Pismo Beach:
Beachfront living, vacation spot
Fun downtown area in Pier Plaza and walk out to the pier and take in the sights of the beautiful Pacific ocean. Grab a bite to eat at one of the Airstream Trailer restaurants on the Pier
Home of the Clam Festival, The Classic at Pismo Beach car show
Hiking at the Pismo Preserve, Monarch Butterfly Grove, Surfing, bike riding, golfing
Close to Oceano Dunes SRV Park
Featured Neighborhoods: Shell Beach, Pismo Heights, Pacific Palisades